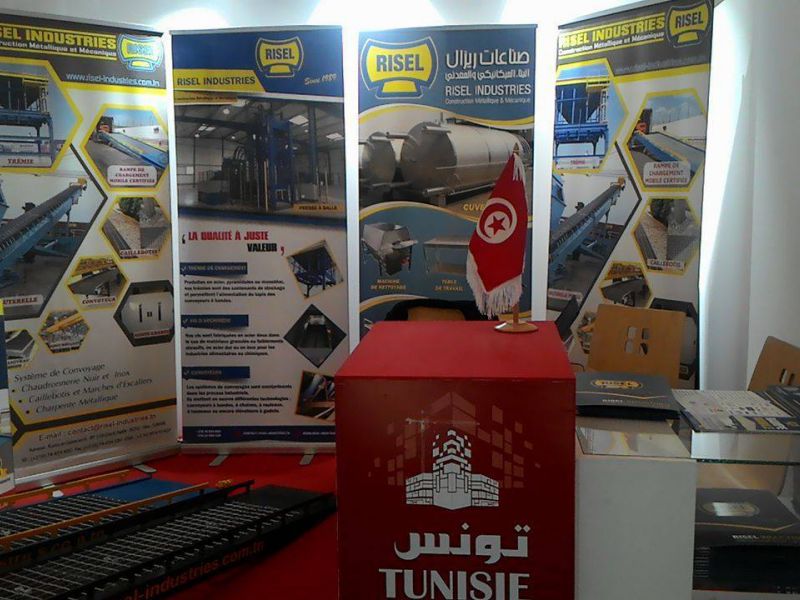 The Building and Public works sector has been experiencing unprecedented growth in recent years. Therefore, RISEL INDUSTRIES is pleased to announce its participation in the SIB, the first Moroccan International Exhibition considered by professionals in the world of construction as one of the most important showcases of new technologies, know-how and exchange .
Our participation in the fair is a good opportunity for individuals and professionals to learn making their choice and the best investments in the construction sector.
Do not miss the opportunity! visit our stall (N ° 406) at the CASABLANCA International Fair from 23 to 27 November 2016.
Among our products exhibited at the show: Mobile Loading Ramp, Grasshopper conveyors, freight elevators, Conveyors and more.