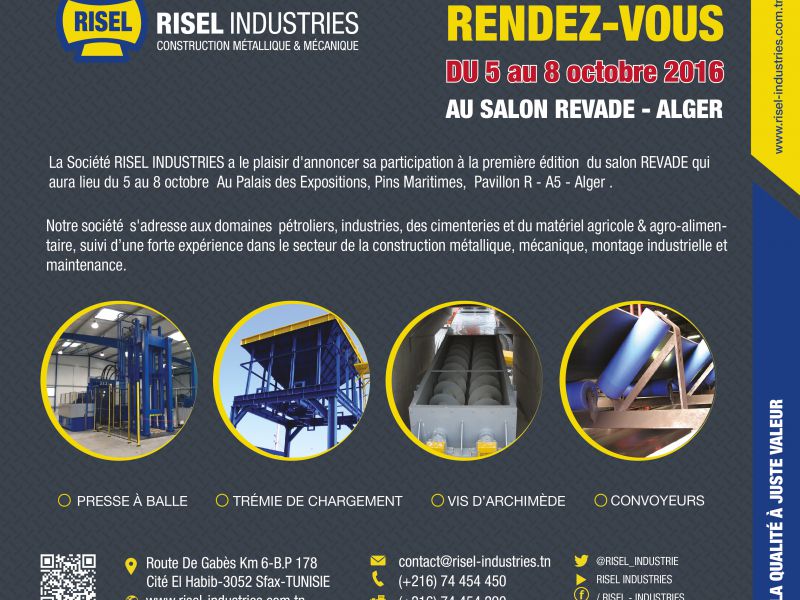 Under the theme "The economic challenges of recycling industrial waste", RISEL INDUSTRIES is pleased to announce its participation in the first edition of the REVADE trade fair, which will take place from 5th to 8th October at Palais des Expositions, Pins Maritimes, Pavilion R -A 5-Algiers.
This opportunity will bring together specialists who will have to address various topics related to the land protection. Among other things, "waste collection, transportation and processing, landfill sites, incineration, or those that deal with wastewater treatment"
With an extensive experience in the sector of the metallic and mechanical construction, RISEL INDUSTRIES exposes various products for instance Baler, Loading Hopper, Archimedes Screw, Conveyors and more.